"No one ever forgets their first time and I certainly won't be forgetting mine," says Jamaican visual artist Maia Chung will a sly grin.
The media personality turned award-winning artist is referencing her upcoming solo exhibition, set to begin on November 28 at the Reggae Mill Bar in Kingston, Jamaica.
The exhibition will run until December 10. Chung is now in preparation for the event, about which she is excitedly optimistic. Attendees will be able to buy the artist's work at the exhibition, as well as on selected dates while discussing the artist's ideas, methods and process.
Maia's solo exhibition comes on the backdrop of her attaining her first national award for painting earlier in 2018 from the Jamaica Cultural Development Commission (JCDC). Another outstanding accomplishment for Chung, this year is being selected to represent Jamaica in the Inter-American Development Bank's (IDB) global art installation, Sidewalk of the Americas.
View this post on Instagram
 Maia Chung talking about her award-winning art on TVJ's Smile Jamaica morning show.
Her work is now on exhibition in Washington DC, at the IDB headquarters in the USA.
Chung's exhibition is one of a series of such, pioneered by music producer and restaurateur Alex Antaeus called ART WEDNESDAYS. Antaeus has said that the location of the Reggae Mill Bar on the grounds of the historic Devon House…is perfect for such a push for the nation's artists.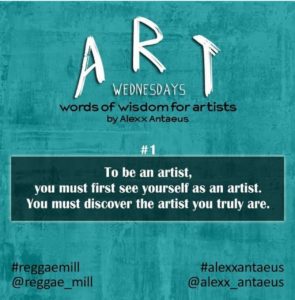 The space is provided free of charge by the Antaeus team and no commission is solicited by the ART WEDNESDAYS team.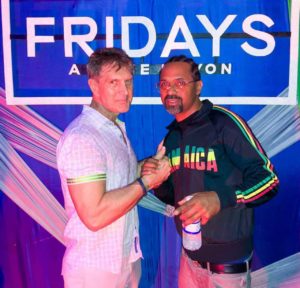 Chung is excited as it is not only a wonderful opportunity but she pointed out, most professional artists acknowledge  their first solo exhibition is a milestone to aim for.
According to Chung, exhibitions are the credentials or achievements on an artist CV.
"Come out and meet up with me and my team, as it's a party and an exhibition. Everyone knows I love to rave," she added.